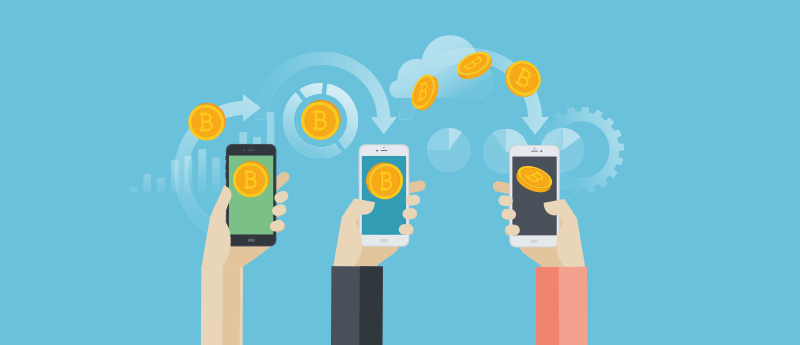 While Bitcoin's roller coaster price swings have gained worldwide attention, is digital currency and blockchain technology how you want to receive payments?
A world where you can send money directly to someone with no bank or attached fees in seconds. One where your money is fully under your control in a digital wallet. You don't need a bank's permissions to access it or move it, it cannot be manipulated by government policy- you have complete control over your money. While some remain sceptical and or intimidated, we are at the beginning developments and widespread adoptions of blockchain technology.
In 2018 Canadian speed skater Ted-Jan Bloeman became the first athlete to receive payment digitally. The gold winning Olympian had his sponsorship paid in cryptocurrency and more have followed. With top NFL and NBA players choosing to diversify how they receive payments accepting crypto in exchange for endorsements and salary. NFL superstar Odell Beckham Jr signed a deal with the LA Rams worth $750,000 disbursed entirely in Bitcoin. Over the course of the season the price dropped to $35,000 a coin from the day the deal was signed. The value of the contract had effectively halved. The future star of the NFL, the number 1 pick, Ted Lawrence chose to have his $21 million dollars paid into his crypto portfolio. For those who perform well in the Octagon UFC bonuses payments are paid out in crypto through main sponsor Crypto.com.
It is not just highly paid athletes and fighters who receive compensation digitally, there are several job-seeking websites designed to allow freelancers to find work and get paid in cryptocurrency. This would facilitate a truly global freelance job market that could super charge the contracting sector and the growth of the gig economy.
For people who ardently believe in the future of cryptocurrency, are open to volatility and risk and have a long-term time horizon, payment in crypto may be a way to enhance wealth. Or perhaps you could receive half what you thought when you signed on the digital line.
If you would like to discuss anything mentioned in this article – please get in touch with us on: 0151 433 7333